Posted in Features, News, Team News on Feb 24, 2023.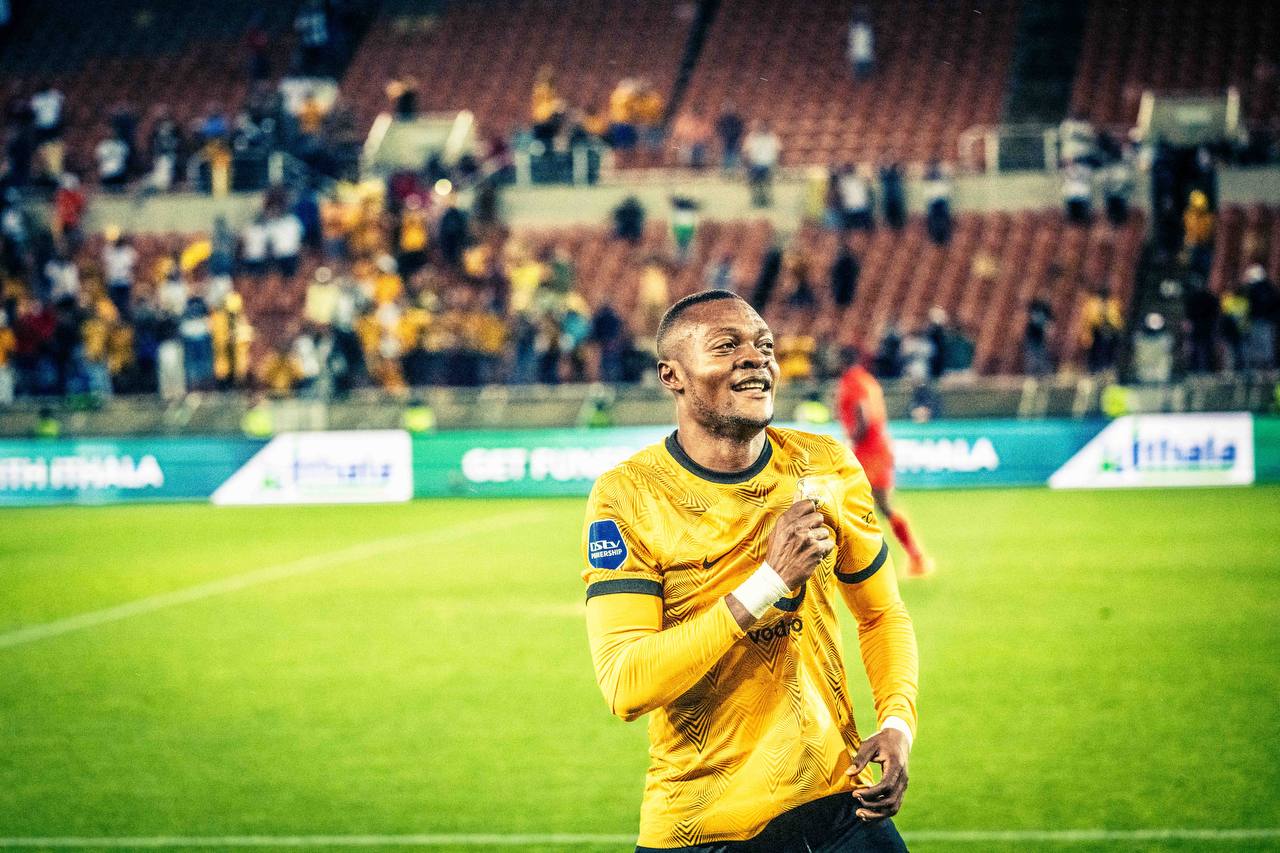 Should he take the field for his Soweto Derby debut this weekend, Christian Saile Basomboli will follow in the footsteps of some famous compatriots who have done Amakhosi proud in this showpiece fixture down the years.
Chiefs have a proud tradition of fantastic footballers from the Democratic Republic of Congo who have represented the Club, and Saile is the latest to make a positive impression on the Amakhosi faithful.
Diehard older Chiefs fans will remember the huge mark charismatic Congolese keeper, Eshele Botende, made when he appeared for the Club 97 times between 1992 and 1996.
Flamboyant and entertaining, the keeper used to send fans into raptures with his hilarious antics in goal for Chiefs. For all his showboating, however, he was also an extremely talented goalkeeper who enjoyed success with the Club.
Most notably, Botende's best year for Amakhosi was 1992, his first for the club, when he made 19 appearances to help Chiefs to the 1992 league and BOB Save Super Bowl titles.
Botende played in three Soweto Derbies – never conceding a goal – in a 2-0 Chiefs win in November 1992, a 1-0 win in November 1995 and a goalless draw against the Buccaneers in June 1996.
Another famous Congolese name in the annals of Amakhosi folklore is striker Kambamba Musasa, who was signed from Saint Eloi Lupopo in 2002.
Musasa scored 14 goals in 41 appearances for Chiefs from 2002 to 2005, and was part of the team that won back-to-back league titles in the 2003/04 and 2004/05 seasons, as well as the Coca Cola Cup in 2003.
His most memorable goal for the Club was a last-gasp injury time headed winner in a pulsating Soweto Derby league clash in December 2003, which went a long way to securing the league title for Amakhosi.
"Chiefs was good for changing my life for the better, which is why I still wish them well," Musasa, who earned the nickname 'He-Man' from fans, said in a recent interview.
Another Congolese striker to find the net in a Soweto Derby for Chiefs was Nkanga Nzeza, who scored in a 2-1 loss to Pirates in June 1995, during his brief Chiefs career.
Emeka Mamale , also from DRC, had a fleeting Chiefs career and made just the one derby appearance in a short spell at Chiefs.
Congolese players have undoubtedly brought plenty of vibrancy, colour, flair – and lots of quality and ability too - to Chiefs' ranks over the years.
Now, there is a chance for Saile – a player Chiefs coach Arthur Zwane has called "a soldier of note" - to add his name to DRC's illustrious history in the Derby.
These are the big games, the ones that matter, that get hearts and pulses racing…. there's no greater motivation for any footballer to put their name up in the bright lights.
After opening his Chiefs goalscoring account Saile said, "… now that I scored a goal I want to go out and score more".

And there's no better time to come good than in the Soweto Derby.
Malamu mingi pona yo Christian….Amakhosi fans are right behind you.