Posted in News, Team News on Mar 29, 2023.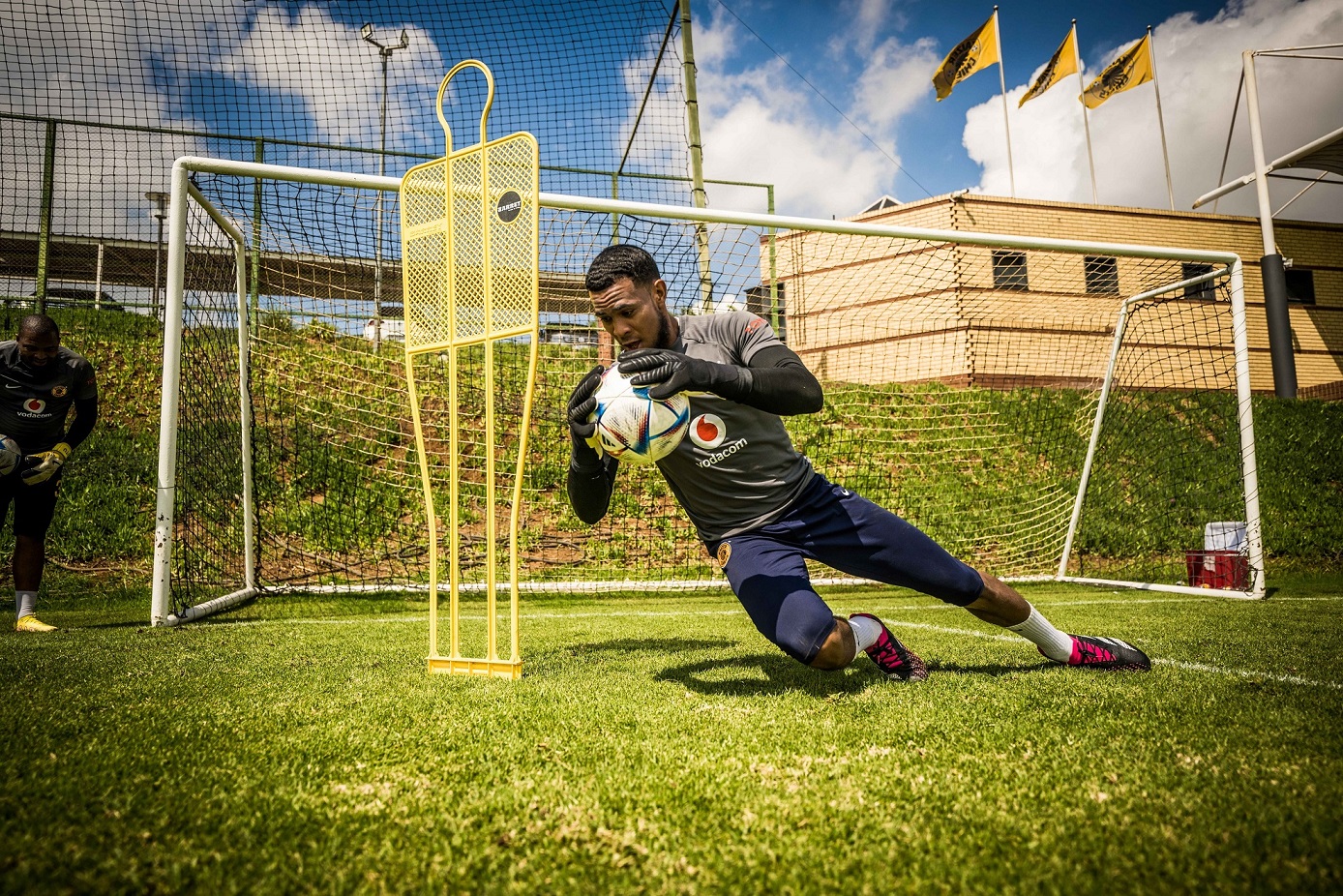 Kaizer Chiefs return to DStv Premiership action on Saturday, following a two-week pause to accommodate the FIFA window for international football.
Amakhosi host Stellenbosch FC at FNB stadium in a 17:00 kick-off and will be aiming to continue the winning run the were on prior to the league's interruption.
Amakhosi goalkeeper,  
Brandon Petersen believes the hiatus has done them some good and says the squad has returned to training refreshed and eager to pick up where they left off.
"A break is always good," he tells www.kaizerchiefs.com, "We had momentum before we went into the break; we got three wins, so it's good to recharge the batteries a bit. We had the weekend off to fully rest and recover, spend time with the family, and this week we started on a high note. and we're really looking forward to this weekend's game. I think the guys are ready. Everyone is pumped up and excited. You know footballers can't stay without football for long."
Petersen has been a dependable last line of defence, keeping blanks slates in two of the last three games. He maintains, however, that his personal aspirations matter less than the team's fortunes, pointing out, "Us, as 'keepers, pride ourselves on clean sheets but at the end of the day, when it comes to the second round of the season, what matters the most are the three points and I think we have done that, got the three points after heavy grafting, grinding out the result, and it's always good to go away from home and put up the fight, determination and hunger to come out with the three points," adding, "This week we are back at home so we are ready and looking forward to playing in front of our fans."
Amakhosi's recent run of victories has put them firmly in contention to qualify for continental football next season, which Petersen sees as a strong motivation to focus on. "We obviously want to finish as high up as possible. The CAF spot is still available so I think that's our main aim now. As much as we are taking one game at a time, one eye is always on the prize, that second spot, so we are going into every game like it's a cup final for us. We want maximum points because we want to play CAF football next season." he says.
His next opponent will be Stellenbosch FC, a team Petersen respects, although he insists that if Chiefs perform to their potential, there will be only one outcome.
"I played against them in the NFD when I was a t Ajax and there are a few guys still there like Lee Langeveldt. They've got a good squad. Most of their players have been doing very well," he says, "For us it's important to go into this game and just be us, because we have also been on a good run. It's going to be an exciting game and I know, at the end of the day, if we put in the graft, the fight, we'll come out with a positive result."
Petersen acknowledges the massive role the Amakhosi faithful play in inspiring the team and promises to give everything in the quest to provide the fans with something to cheer at the end of the season.
"Our supporters are our 12th man, you know. We feed off them and they have been phenomenal in backing us," he says. "We are still in the Nedbank Cup and we plan to go all the way to the final and win it. At the same time, I can assure them that going out for every league match, the players are ready and willing to fight because everyone wants to play CAF football and everyone wants to win a trophy and bring back the glory days for the Club."