Posted in News, Team News on Jan 25, 2023.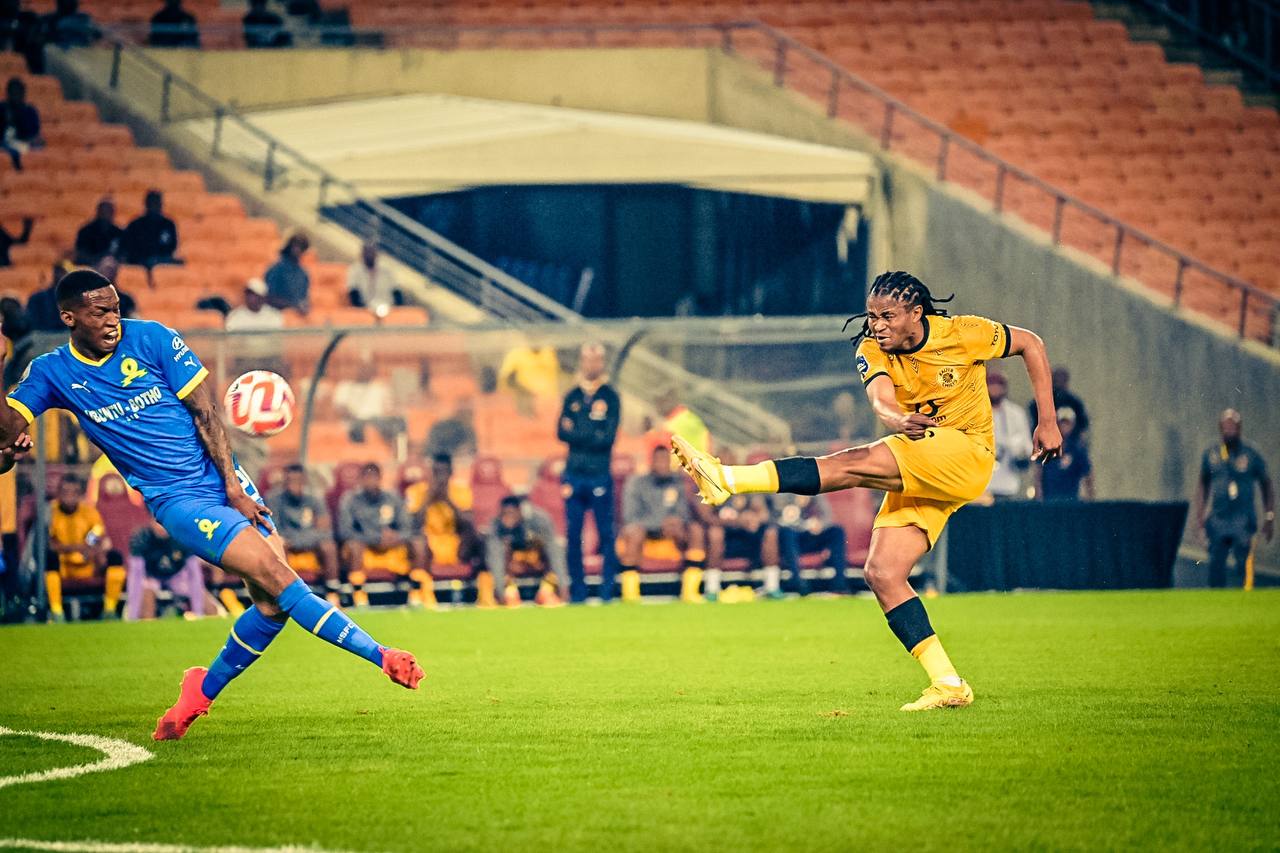 One of the positive signs to emerge from Kaizer Chiefs' narrow defeat against Mamelodi Sundowns last weekend was the return to action of Siyethemba Sithebe.
The midfielder's composed performance after coming on as a half-time substitute for Samkelo Zwane gave the Amakhosi faithful some degree of encouragement that the Club's run of consecutive losses can be arrested and turned around.
Speaking ahead of training in preparation to face Royal AM in Polokwane on Sunday, Sithebe believes a change in fortune lies just around the corner, telling www.kaizerchiefs.com, "Obviously, it's not good to lose games but we made a lot of chances in those games; we just didn't take them. So, in the next game we need to come together and if we get one win it will give us confidence and momentum."
Sithebe was one of Amakhosi's better players in the second half last Saturday and gave a reminder of why the Club recruited him from AmaZulu before the start of the season.
On getting back onto the pitch after a long absence, he says, "It feels good. I have been out of the team since October and I have been waiting for my chance. Obviously, if you are not playing games you lose confidence and stamina. But I trained hard to be ready for my chance. The coach gave me the opportunity and I was happy to play again," adding, "I was satisfied with my performance coming into a big game. The coach told me I played well so, for me, that gave me confidence to do better in the next game."
Royal AM have been perceived as something of a bogey team for Amakhosi of late. They won 1-0 in the opening match of the season in Chatsworth but Sithebe doesn't believe that result back in August holds no relevance for the forthcoming fixture.
"We have watched them and done our analysis on how they play, their style, formation, everything," he says.
"When we played them earlier this season we were still building, with a lot of new players, but now I think we all know each other better and we will go into this game to try our best to get the three points. We know them and we know how they play and we need to capitalise on their weaknesses."
Kaizer Chiefs make their long awaited return to Polokwane as a home base at a time sections of the Club's massive fanbase have expressed feelings of frustration with the team's performance. However, Sithebe insists that now more than ever is the time for supporters to stick with the team because he believes they are on the verge of something special.
"All I can say to the supporters is that they mustn't give up on us," he implores. "We ask them to give us time. It just takes one game and everything will change around. We just need that boost. We really appreciate the support and I ask all the fans to come to the stadium and be positive because something good is coming."
The match takes place at Peter Mokaba Stadium and kicks off at 17:30 on Sunday.
Tickets are available at Computicket outlets, including Shoprite/Checkers at a cost of R60.