Posted in Features, News on Dec 31, 2022.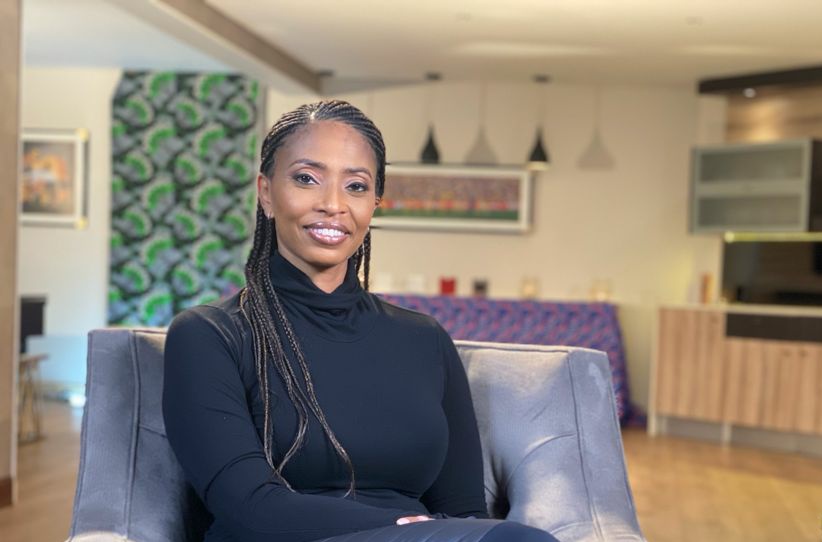 The year 2022 was a remarkable football year in so many respects and has well and truly set the tone for what promises to be a very exciting 2023.
There's always something magical about a FIFA World Cup year and Qatar 2022 provided fans of the beautiful game a sensational tournament that will forever be remembered as the coronation of Lionel Messi as a true icon of the game.
Having hosted the FIFA World Cup in 2010, us South Africans have a special affinity and connection with the tournament as Africa's first hosts, and for the good of the game it was wonderful to see the tournament being held so successfully in the Middle East for the first time.
Again, we saw how football unites and excites the world in passion and joy, a commodity badly needed as the globe recovers from the devastation caused by the COVID pandemic.
We are proud as African football fans to have seen Morocco create a special piece of history by becoming the first African side to reach the FIFA World Cup semi-finals - a phenomenal achievement that has given a huge boost to African football as a whole and was validation for just what the continent contributes to the world game.
Morocco are creating a footballing blueprint we as African footballing nations and clubs will do well to closely follow and emulate in the years to come, with their groundbreaking development of the game to the highest standards at all levels.
I was fortunate enough to witness this first-hand as Morocco played host to an amazing landmark achievement for South African football, as Banyana Banyana won the Women's African Cup of Nations tournament for the very first time in 2022.
It was a brilliant achievement from Desiree Ellis' team of fighters and champions and a deserved success after so many years of being bridesmaids to Nigeria's Super Falcons.
The feat of winning the final against the hosts Morocco in such a partisan atmosphere in Rabat made the victory all the more special, as women's football continues its fantastic progression and as Morocco set the bar extremely high with its hosting of WAFCON 2022.
As a member of the Confederation of African Football's Organising Committee for Women's Football, I am proud to be able to support and help chart the path for the growth of the African women's game.
For Kaizer Chiefs, 2023 will be a landmark year for us as we prepare to launch our first fully-fledged women's team, something we are extremely excited about and really looking forward to.
Kaizer Chiefs in 2022
Finishing in fifth place on the DStv Premiership log in 2022 was naturally below the lofty standards the club sets for itself.
It has ushered in a period in which we have entrusted the future of the club in the hands of one of the club's revered footballing sons in Arthur Zwane as our Head Coach.
Arthur has been with the Club for many years now, first as an accomplished player and later as a coach within our development structures.
With Arthur having worked with so many of the players from our development ranks in the past who have now made their way into the first team this season, the likes of Mduduzi Shabalala, Wandile Duba and Samkelo Zwane, we are confident this approach will bear fruit.
Our marketing team did a remarkable job with the Coach's unveiling, with the video clip trending across a multitude of media platforms. We are excited about the future with coach Arthur and his assistant Dillon Sheppard at the helm, along with the rest of the technical team.
Late in the year we wished one of the products of our development academy, Njabulo Blom, bon voyage, as he left for the United States to showcase his talents in Major League Soccer with St. Louis City – a sign of the kind of quality we are capable of producing from our development ranks and we trust he will represent us well.
A major highlight for the senior team in 2022 was winning both Soweto Derby games against archrivals, Orlando Pirates. Our recent dominance in the Derby was reaffirmed and we are committed to ensure that trend continues because we know what these games mean to the fans, and SA football in general.
But more importantly for us, we need to ensure continued improvement and consistency across the DStv Premiership season and challenge for the title the fans and the club craves to reassert its standing in South African football.
We saw some legendary players depart the club in 2022, whose contribution we will always cherish, and we were excited to welcome eight exciting young and experienced players to our ranks this season who are starting to gel well and show their quality.
KC Youth Development Academy
It is with pleasure and pride that we once again acknowledge the excellent work done by the coaching staff and players in our youth development structures this year, competing in the Gauteng Development League (GDL) and the DStv Diski Challenge.
Kaizer Chiefs finished the year as overall winners of the SAFA-run GDL in the Under-13 category. Our under 15, under 17 and under 19 teams all did well, qualifying for the semi-finals of the league by finishing in the top four of their respective age categories.
More silverware arrived as the under-18s won the Engen Knockout Challenge for Gauteng, before going on the win the national Engen Knockout Champ of Champs, where they were crowed champions of all nine provinces.
Chiefs players were well represented at the annual prizegiving ceremony, where a number of them received individual awards in recognition of their outstanding contributions.
Our Reserve Team, which plays in the DStv Diski Challenge, were not to be outdone as they brought home the DStv Diski Shield.
We thank all those who are involved and encourage them to continue working hard in the new year as we know how important a solid foundation is in inculcating a winning mentality.
They have really made us proud!
Our Chairman
Undoubtedly, one of the most important events took place this year occurred in July when the founder of the Club, our beloved Chairman, received an honorary doctorate from the University of Cape Town.
The Chairman has been reluctant to accept such accolades in the past but, this time decided to graciously accept the tribute, a public acknowledgement that could not have been bestowed on a more worthy recipient.
A humble soul who has changed many lives through the formation of Kaizer Chiefs, the Chairman's contribution to society over six decades cannot be overstated and he continues to make a positive impact, still working feverishly every day at the age of 78.
We congratulate Dr. Kaizer Motaung and thank all those involved in honouring him.
We look forward to celebrating the Club's 53rd birthday with 'Chincha Guluva' and the supporters on 7 January 2023 at FNB Stadium.
Sponsors and Partners
Following the relaxation of the Covid restrictions, we were able to resume doing activations with our commercial partners, where we could physically interact with supporters for the first time in two years.
We truly appreciate the affiliation we have with all of our partners because they play an important role in these mutually beneficial relationships.
We would like to thank our long-standing main sponsor, Vodacom, our broadcast partners SuperSport, our technical sponsor of 22 years, Nike, our vehicle supplier and sleeve sponsor Toyota, our medical partner Medshield, SMSA, and Carling Black Label, who were all with us throughout the year as we reconnected with supporters.
We were pleased to sign extensions with some of our existing partners and established ties with some new entities that have committed themselves to working with us in the future.
We signed a new deal with Toyota at the beginning of the year, whereby they became our sleeve sponsor.
We resumed playing some of our home games at the Moses Mabhida Stadium in Durban, extended our partnership with Medshield and signed an agreement with the Polokwane Municipality to play some of our home games at the Peter Mokaba stadium for the next three seasons (starting in January 2023).
We are proud of our historic and record-breaking long-term partnership with Nike, with whom we achieved some remarkable highs, and will always treasure the relationship.
In 2023 we are looking forward to renewing our historic ties with Kappa as our technical partners, with whom we revolutionized South African football in the late 1980s and 1990s.
We are extremely excited about reuniting and producing great kits and other merchandise with Kappa which we are sure our fans are going to enjoy.
We look forward to working with all our partners and supporters in 2023 and continuing to raise the bar with them all.
Supporters
One of the most exciting events of 2022 was the relaxing of regulations to allow for the return of supporters to stadiums in time for the start of the new season in August.
Much as we were excited about this development, it was also nerve-wracking as it had been so long since we were able to host supporters in a full stadium.
We needed to ensure we improve our systems and operations by introducing new innovations, which included tickets that could be scanned from one's phone.
To our great delight, Amakhosi supporters returned in huge numbers to attend our games at home and all around the country and the sight of full arenas draped in the famous Gold & Black just made things feel right again.
It was great to see our supporters gathering en masse to welcome the lads at the airport wherever the team was playing.
We also hosted a special event ahead of the new season where supporters interacted with the team, coaches and management at FNB Stadium. Our partners also joined us to make a real success of the day.
With the understanding that our supporters communicate on a wide variety of media platforms, we engaged them on Twitter Spaces for the first time to listen to their input on various Kaizer Chiefs-related issues. We have always respected the views of our supporters and will continue to give consideration to their opinions.
These events reminded us of the love supporters have for this brand and we aim to engage with them on a more regular basis in the new year.
We don't for one moment take their loyalty for granted and urge all Amakhosi fans to keep faith and we will do everything in our power to reward them with good performances on the field of play.
Let's show that support in 2023, starting with our first home game against Sekhukhune on our birthday at FNB Stadium.
Kaizer Chiefs Personnel
Players, coaches, as well as personnel involved in administration, marketing and retail, maintenance, security, and cleaning remain dedicated to making sure Kaizer Chiefs is the best run Club in the country. We thank each and every one of them for their commitment and hard work every day.
Let us continue to build the brand and always keep in mind that the supporter is at the centre of everything we do because, if it were not for them, we would not be here.
Pele
On a sad note, we close the year 2022 by saying goodbye to the king of the beautiful game and a world-renowned football icon, Edson Arantes do Nascimento, popularly known as Pele.
The Brazillian legend left us on 29 December after a long battle with cancer.
His interactions with our Chairman Dr Kaizer Motaung on the pitch early in his career at Atlanta Chiefs in America remains a personal highlight for the Chairman, and resulted in them forging a lifelong bond.
The Chairman presented Pele a framed picture of the two of them together after the game between Atlanta Chiefs and Santos in 1968, with Pele presenting Kaizer Chiefs the 'Peace Cup Fair Play Award' when we participated in the tournament in Seoul, South Korea in 2003.
Pele gave his life to football and football also gave him life. We thank him for his immense contribution to the game and may his soul rest in peace.
In Conclusion
We are looking forward to a great 2023. Though we know it will have its challenges, we believe we will prevail and are excited about what this year has in store for us.
With the men's World Cup recently concluded, we look forward to a great FIFA Women's World Cup in 2023 and to the launch of our women's team.
We'd like to take the opportunity to wish the leadership of our country well and hope they have the wisdom to create better conditions for our citizens to thrive in.
Happy 2023 to all Kaizer Chiefs supporters around the world. Let's spread Love & Peace!
Amakhosi 4 Life!
Jessica Motaung
Kaizer Chiefs Marketing and Commercial Director