Posted in News, Team News on Aug 26, 2023.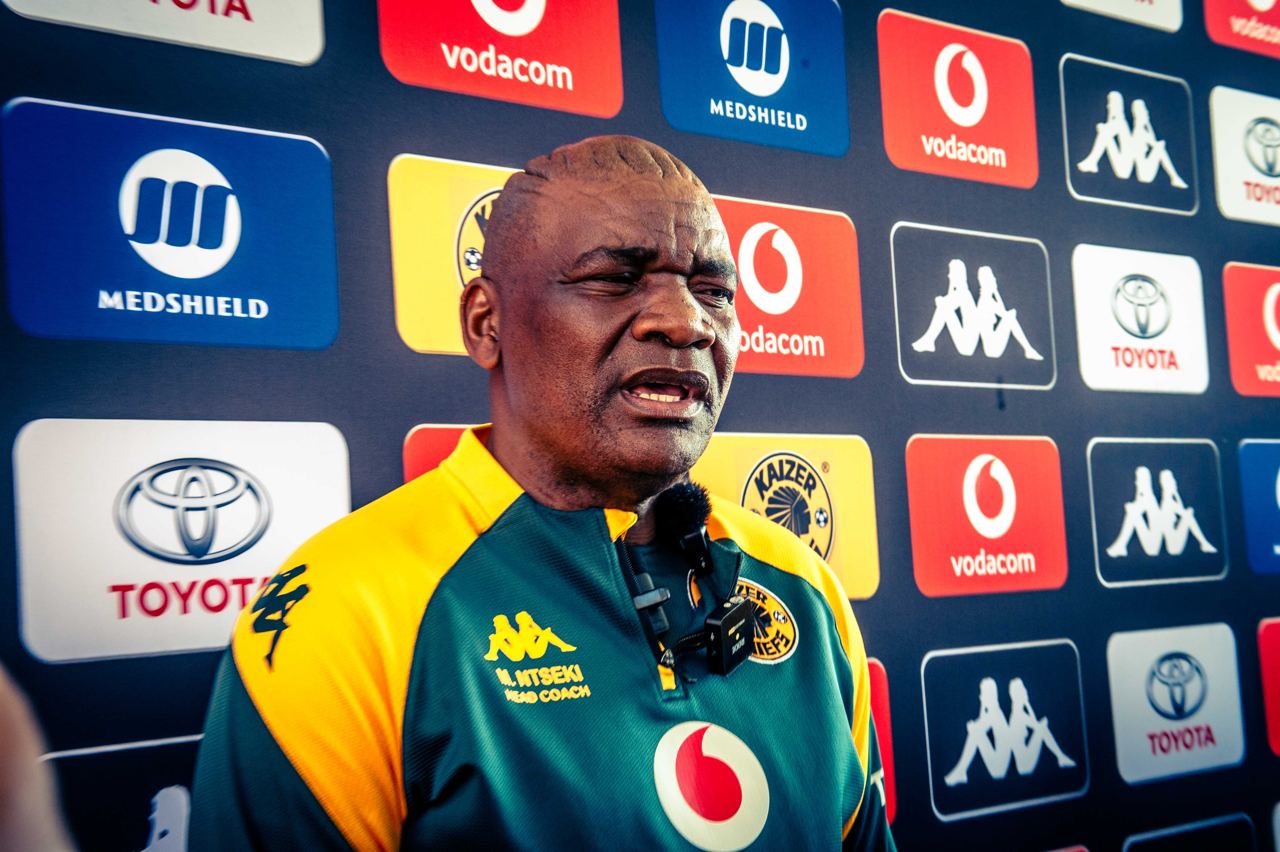 On coping with a packed fixture schedule:
The most important thing is that we are looking at the mentality of a marathon runner. A marathon runner does not look at the distance to cover, he listens to his footsteps. What we are doing now is, we are listening to our tactics, we are listening to our plan, we are working very hard to have our plan implemented properly. But the most important thing, I think, is the tactical endurance that we have to be fully aware of. Tactical endurance comes with mental strength, because after you have lost a game, you have to regroup and you have to be positive going into the next game.
On the preparations for AmaZulu:
With the preparation we have had this week, we are very positive. Mentally and tactically, we have prepared for this game. On the physical side, the boys have shown a lot of energy in terms of their application when it comes to our physical exertions.
On AmaZulu having had the better of Chiefs last season:
In the game of football, you prepare for the next game. It's about us not talking much about what happened in the last game. What is important is to focus on the next game that is coming, and to do our best. Our players are also motivated to say, 'let's turn things around'. Our technical team is very positive in terms of our application come tomorrow. When it comes to AmaZulu playing against Kaizer Chiefs, it will always be an 'A' game for any team that plays against us. We are fully aware of that and the mental strength will carry us through tomorrow. At the same time, we need to be very calm and not worried about losing the game, but rather going into the game believing in our abilities and our qualities, and believing this is a game for us to win. Going forward, we have to have a very good performance.
On the state of the Chiefs squad:
All the players we had last week are available , except those who have been out with longer term injuries. It was a very good week for those that are available for selection. We are looking to having the best performance tomorrow with the players we have. We wish those still injured a speedy recovery.
On being on the bench at FNB Stadium for the first time as Kaizer Chiefs head coach:
I was on the bench when we played Wydad in the second leg of the (CAF Champions League) semi-final and we did well. We did not concede and ended up qualifying for the final. I know what it's like to be on the technical bench of Kaizer Chiefs at FNB Stadium and, even last year, I was with the coaches throughout. It is a new experience, but one that comes with old experience. With Bafana, I've been here as a coach, so tomorrow it will be a different ball game altogether to be a head coach of Kaizer Chiefs at FNB. All the players are looking forward to it and looking to please our fans coming into this game. It will be a very interesting game. We are out there to represent the badge and to represent ourselves, in terms of our tactical plan going into this game.
On the signing of striker Efmamjjasond Gonzalez:
We are very happy to have him and we are looking forward to his availability for selection. He looks sharp and I think he will come in and gel on well with the boys, in terms of tactical understanding. But what we have seen of him, and what we've seen today, he looks to be the player who will definitely come in and help the club.