Posted in News, Team News on Feb 10, 2023.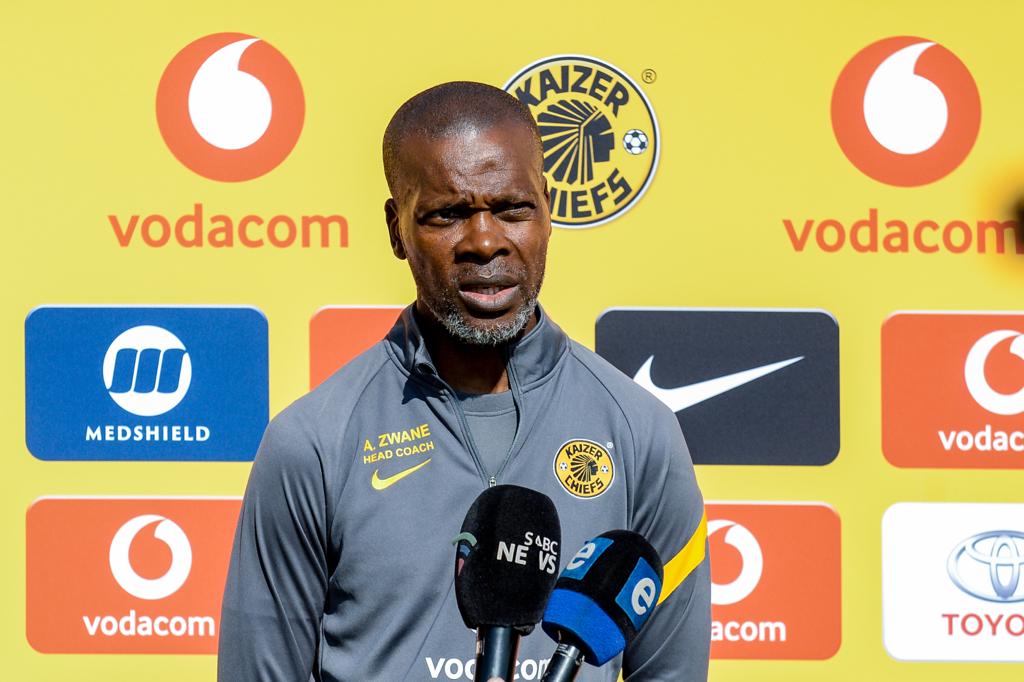 The incredible show of support at Mbombela stadium on Sunday was a wonderful expression of the incomparable love that exists between the Club and the fans. The sheer jubilation in the packed stands was a joy to behold.
Kaizer Chiefs supporters have continuously turned out in large numbers at venues all over the country to back their heroes through good times and bad with a loyalty that is the envy of every other club. Yet, the passionate devotion of the Amakhosi faithful comes with a corresponding level of expectation that has been known to weigh heavily on many a talented Glamour Boy over the years.
The team's patchy form since the turn of the year has generated murmurings of discontent from certain quarters within the fanbase.
Regarding the players, coach Arthur Zwane, himself a former player, places a high value on man management to assist them in coping with the demands.
"Players are different. Some find it hard to settle in quickly because of the pressure that comes with being a Kaizer Chiefs player," he concedes. "I think it is a case of adaptation. It is up to us, at the technical team, to help them adjust and understand the meaning of playing for this Club. Times have changed and the game has evolved. I don't want to talk about how we used to do things or how things used to be. Players of today deal with pressure differently and we are trying to help them grow both on and off the field."
Amakhosi have in recent times struggled to put together a run of victories, often finding it difficult to establish continuity in the team.
Zwane laments, "When it comes to consistency, I think we have been very unfortunate with injuries this season. Every two or three games we have lost key players to injury or unforeseen circumstances. It forces us to keep reshuffling the pack and, if we have a suspension, it adds to the problem It is a worrying factor and it sometimes looks like we don't know our best starting XI because we keep changing it. But, from the beginning it has been the story of our season.
"However, we can't focus on that. We have to concentrate on the positives, which has worked for us. We'll keep on doing it and we know we will get it right."
The man the supporters idolised as "10111" during his playing career has been around the Club long enough to know that results are ultimately what count, and the obligation to deliver is always present, but in his view, "it comes with the pleasure of working for a team like Kaizer Chiefs, where people expect the results week in, week out. It has never been easy, even before me, coaches have found it difficult. That's why we don't want to focus on the past; the past is gone. What is it that we can do now? What is important is to improve the team; make it better going forward and change the fortunes of the Club and start winning trophies again."