Posted in News, Team News on Aug 20, 2022.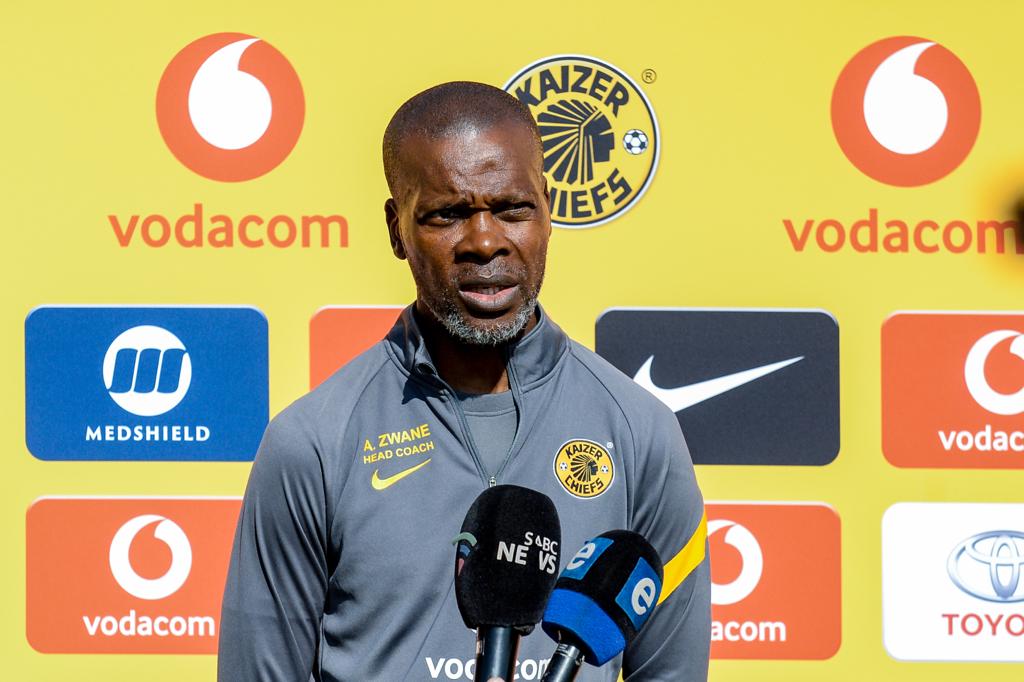 On what to expect from Richards Bay:
We expect a difficult match. We are playing against a team that is oozing confidence. They are in the top three on the league table and are unbeaten after three games with seven points and they deserve to be there because they've been playing well. We analysed them and we are trying to make sure we get it right by capitalising on their loopholes. Hopefully, the boys will respond well in terms of what we have seen in terms of their strengths and weaknesses.
On responding to the loss against Mamelodi Sundowns:
The last thing we can do would be to panic after a 4-0 loss against Mamelodi Sundowns. When you are in a rebuilding phase you can't panic when you lose games and make too many changes in the team, otherwise you are not going to get it right. We will make maybe some changes but not many, if we had to make many changes, we would have to start afresh.
On the lessons learnt from the previous game:
When I look at the Sundowns game it's not that performance wise we performed badly. Maybe there were a few individuals who had a bad game, which is part of the game. We learn from our mistakes, we move on. We made a few errors and got punished, we can't think it's the end of the world. It was just a setback, not a train smash. We will build on the good things that we've done against Sundowns, there were a lot of positives. It's just that we could play another 30-40 minutes against Mamelodi Sundowns, we were not going to score and it was their day to score. They created five chances and scored four. We had half chances, we had clear-cut chances as well. On another day we could have scored four as well if we had enough luck to score goals, but we did not take our opportunities on the day, and on the other hand, we got punished.
On the mentality of the Kaizer Chiefs squad ahead of Richards Bay game:
When I look at the boys coming from that game, I thought it would take a little bit of energy from us and self-belief, but when I look at them I still see a lot of confidence and belief that we are on the right track. We are working very hard, the games will be coming thick and fast again. At least we had a full week to rectify things and work on the good things we feel are working for us. So far so good, we are now just waiting for the game to see how we can exert ourselves and execute the plan.