Posted in News, Team News on Jan 04, 2023.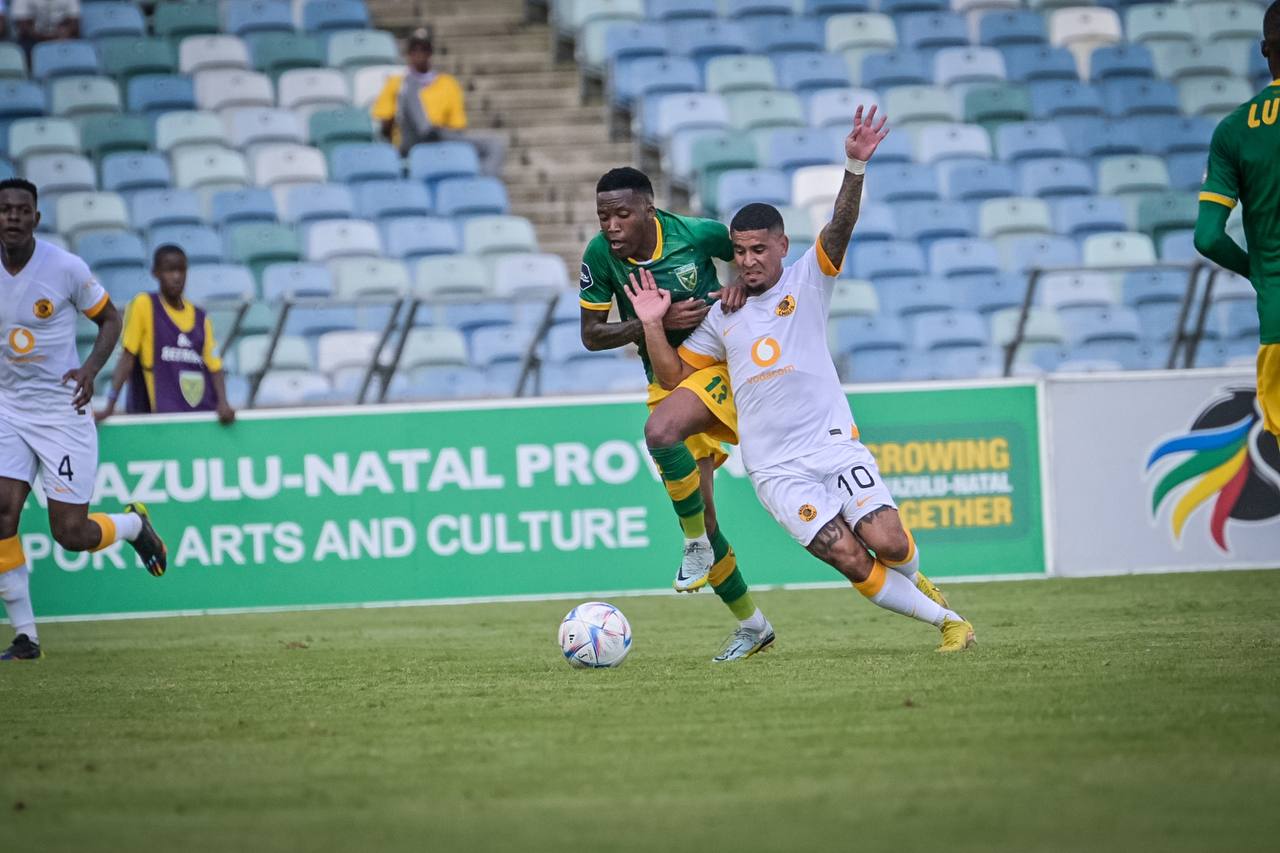 Keagan Dolly is aiming to greet 2023 in the same fashion as Kaizer Chiefs said goodbye to 2022, with a victory, when they host Sekhukhune United in a DStv Premiership encounter at FNB stadium on 7 January.
The match holds the added attraction of hordes of fans flocking to the ground to participate in Amakhosi's 53rd birthday celebrations.
Dolly believes the Club is well-placed to welcome in the year with a good result in front of a big crowd of home fans, having ended last year on a positive note.
"We are happy with the win against Golden Arrows. It was important for us to end the year off on a high. That was our aim when we started training in December," he says.
"Credit must go to the boys. Most of us are not used to playing at that time of year, it is usually time spent with the family, but everyone worked hard for the three points and I believe it will build our confidence. Our next objective is to go into the new year on a high, and it starts with Sekhukhune."
The gifted playmaker wants to ensure that the team provides a fitting result to sweeten the celebrations of the Club's anniversary.
"Also, it is the Club's birthday so it's a big one for us; not only the players and technical staff but all the supporters as well. We are preparing well for the game and we'll try our best to win at our home."
Sekhukhune come to FNB after a midweek win over Marumo Gallants which elevated them out of the relegation zone into 12th place in the league. Dolly is aware of, but not fazed by, the prospect of facing opposition in decent form.
"Every team that comes to FNB wants to prove a point," he shrugs. "Sekhukhune have a new coach. They play a little differently now but we are doing our own work off the field. We are analysing them and I'm sure we'll come up with a plan to try to stop them and win the game.
"For us, we don't want to give any team a sniff of hope at FNB. We want to win. That's our aim for the weekend."
With the season fast approaching its half-way point, a victory on Saturday could possibly see Amakhosi leap into second place, depending on other results. However, Dolly insists they are not getting too far ahead of themselves right now.
"At this stage we are not too concerned with the log standings, because we always say it's about the process for us. We take each game as it comes and try to win every one of them so right now the focus is on Sekhukhune and the we'll start thinking of other things after that game," he says.
The refreshing emergence into the first team of a few young prospects is something that excites Dolly about the future direction of the Club.


"I am happy to see the likes of Mduduzi Shabalala and Samkelo Zwane coming in and getting a chance. It shows that we are going forward as a Club and there's a lot of talent here," says Dolly.
He has also embraced his status as a senior professional with a wealth of experience to pass on to the next generation of Amakhosi stars.
"For me personally, I always do my best and try to motivate and encourage the boys through my work and not just by talking to them off the field. I try to lead by example on the field," he says.
As for his current form and personal ambitions for the remainder of the campaign, he says, "I always feel inside me that I can do better, but in the last game I got an assist, so I'm just going to keep on working hard to improve as a player.
"I'm an attacker. I always want to score but, for me, the team comes first. If we win 1-0 and a defender scores from a set piece, we take it. For me, it's about working hard for the team. Once the team does well then the individuals stand out, and that will align with my personal ambitions," concludes Dolly.