Posted in News, Team News on Jan 13, 2023.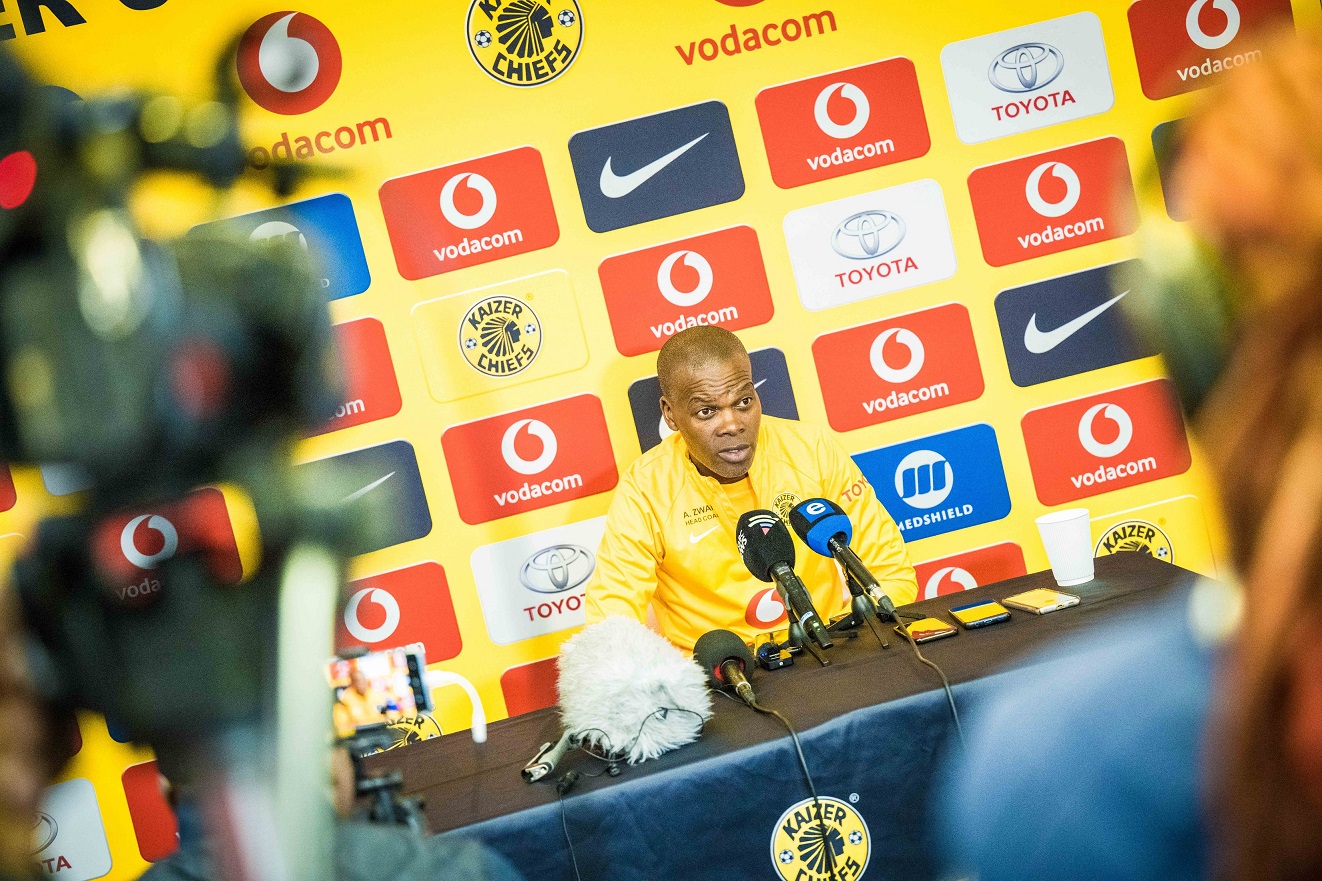 Kaizer Chiefs coach Arthur Zwane has shares his views on Amakhosi's upcoming league game against AmaZulu and the challenges that lie ahead for Chiefs as the Club heads into the second half of the season.
On coming into the AmaZulu game? 
We prepared very well. The guys have responded positively, so far so good.
On what he expects from the second half of the DStv Premiership season:
The second round won't be easy. There will be teams that want to avoid relegation, teams who want to be in the top eight and teams that are vying to win the league.
On facing AmaZulu:
It's going to be the most difficult game for us. They've lost their previous game. Both of us are coming off losses. We want to redeem ourselves and keep our hopes high in terms of being in a better position, because we've done fairly well. It's not been easy and we know the rest of the games won't be easy as well. We have to dig deeper and grind out results. We can only improve; there are a number of games where we could have done better and could have collected maximum points. We could have been in a better position had we been able to convert our chances. We made a few silly mistakes, that's the nature of the game. You learn from your mistakes, and hope we don't repeat those same mistakes we made in the past.
The blend of youth and experience in the team: 
The players have done tremendously well given we have a mixture of young and old in terms of playing personnel. We are on the right track.
Opportunity Awaits: 
We will not have much of a challenge when you look at the team. S'fiso Hlanti being suspended presents another opportunity for a player who has not been playing for some time to show that he is good enough and boost his confidence. Football is a game of opportunities and it's an opportunity for another player. The competition is healthy. If the player who takes his position does well, it pushes Hlanti to work even harder and use his experience. We are hoping that the player who is going to start in that position will do well for the Club and for himself.
Positive recoveries:
We've been unfortunate in terms of the number of injuries this season. Cole, Khama, Nange started training this weekend. We are still preparing players for the coming games. We have young players who are equally good who can grab the opportunity. We will put up the best available eleven players who will be able to go out there and represent the Club.
Focus on the next match: 
I've always said to the guys, let's take one game at a time. At the moment the focus is on AmaZulu, with three points at stake which can move us to a better position and we will start thinking about Sundowns after that.