Posted in News, Team News on Sep 04, 2022.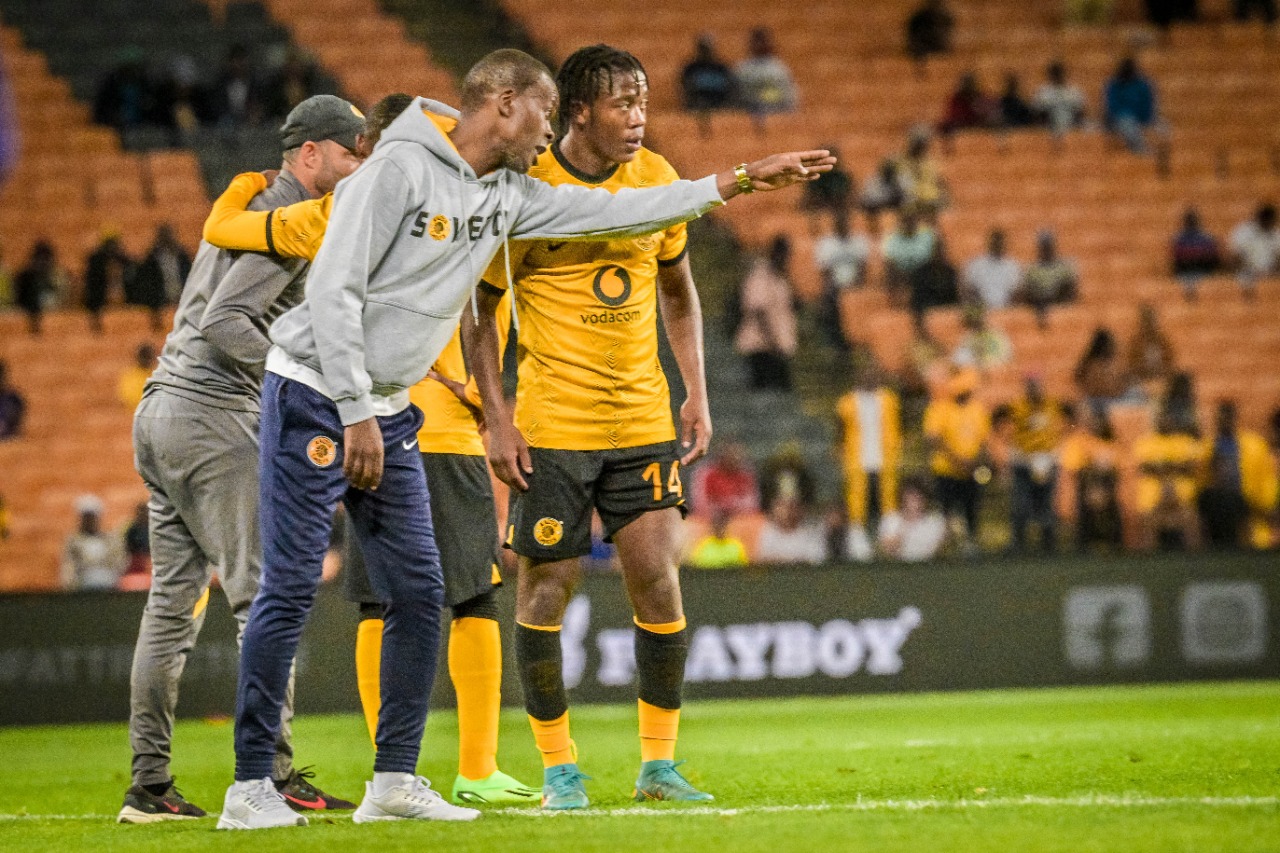 Head Coach Arthur Zwane lamented what he saw as two points dropped after his Kaizer Chiefs side had to settle for a goalless draw despite dominating proceedings against AmaZulu at the FNB stadium on Saturday.
The Coach felt his team's lack of cutting edge cost them victory, even though he was satisfied with their overall performance.
"From the first whistle, we believed that we'd get a goal. Even though we were playing with patience we had them under pressure, especially in the first half," he said. "We were getting space and time on the ball to create opportunities and I think we handled everything they gave us and their only openings came from our small mistakes - and those are things we have to do better - like not being too hasty with some of our passes.
He continued, "Had we scored the penalty we got the game would have opened up and we would maybe have been able to have more chances to score and the whole thing could have been a different story. Unfortunately, we didn't but I still think we had enough of the game to have scored."
Zwane was far from downhearted though and took a number of positives from the match. "Even though we didn't convert I must still commend the effort of the boys," he pointed out. "We played in 3rd and 4th gear but we couldn't get to 5th gear. If we had applied ourselves, even more, to put them under pressure we could have easily scored a goal… but it wasn't to be.
"Credit also to our opponents today who also applied themselves very well so all we can do is take the positives on board and use them to try and improve our game.
"We are a work in progress. When you try to get the combinations right and sometimes it is a case of trial and error. Good decision-making and understanding come with familiarity and the more we play and train together we'll continue t get better. We created more scoring chances today. Unfortunately, we didn't turn them into goals but the mood is very positive in the camp.
Regarding a suggestion that the reason Chiefs players have seemed a bit tentative is perhaps not wanting to make a mistake and disappoint the coach, Zwane replied, "No, I don't think so. We allow them to do that because the game is a teacher and they must learn decision-making from experience. We definitely must be more clinical in these areas so we can only learn from game to game."
The perception that Amakhosi lacked firepower was also addressed by the Coach: "Lack of goals is a concern, especially when you are playing at home. It would be different to say we didn't create enough opportunities but today we did enough in my opinion to get at least two goals and it was unfortunate that we couldn't bury them. But that gives us coaches some encouragement to work harder on the things that will make the difference, like finishing and final third entry - getting the chemistry right.
The second-half introduction of giant Burundian striker Caleb Bimenyimana gave a glimpse of the possible solution to the quandary. Zwane believes it will need a little time for everything to gel. "In the modern game there is more of a focus on the front three but we'll be looking to Caleb to add threat to our attack. He's got the height, he's quick so I think he's going to give us a different dimension. We expect goals from him but with the help of other players. he isn't going to do it alone," he said.
Regarding possible new signings, before the transfer window shuts, Zwane responded, "We are working on forming combinations with the players we have now so talk of bringing in new players interferes with that. The next window is only a few months away so I think that will give us time to see where we need t beef up but in the meantime, we have enough cover in all positions."
The result leaves Amakhosi in 6th place in the DStv Premiership table, with seven points from six matches. "We missed an opportunity to get the three points and are a bit short of the target we set ourselves for the first 10 games so now we have to dig deeper to make it up," said Zwane. "but I can't fault the performance today. I think the boys did their best but didn't quite have the killer instinct to finish the game off."
Amakhosi's next fixture is away against Marumo Gallants at Royal Bafokeng Sports Palace on Sunday, 11 September at 15h00.