Posted in News, Team News on Feb 06, 2023.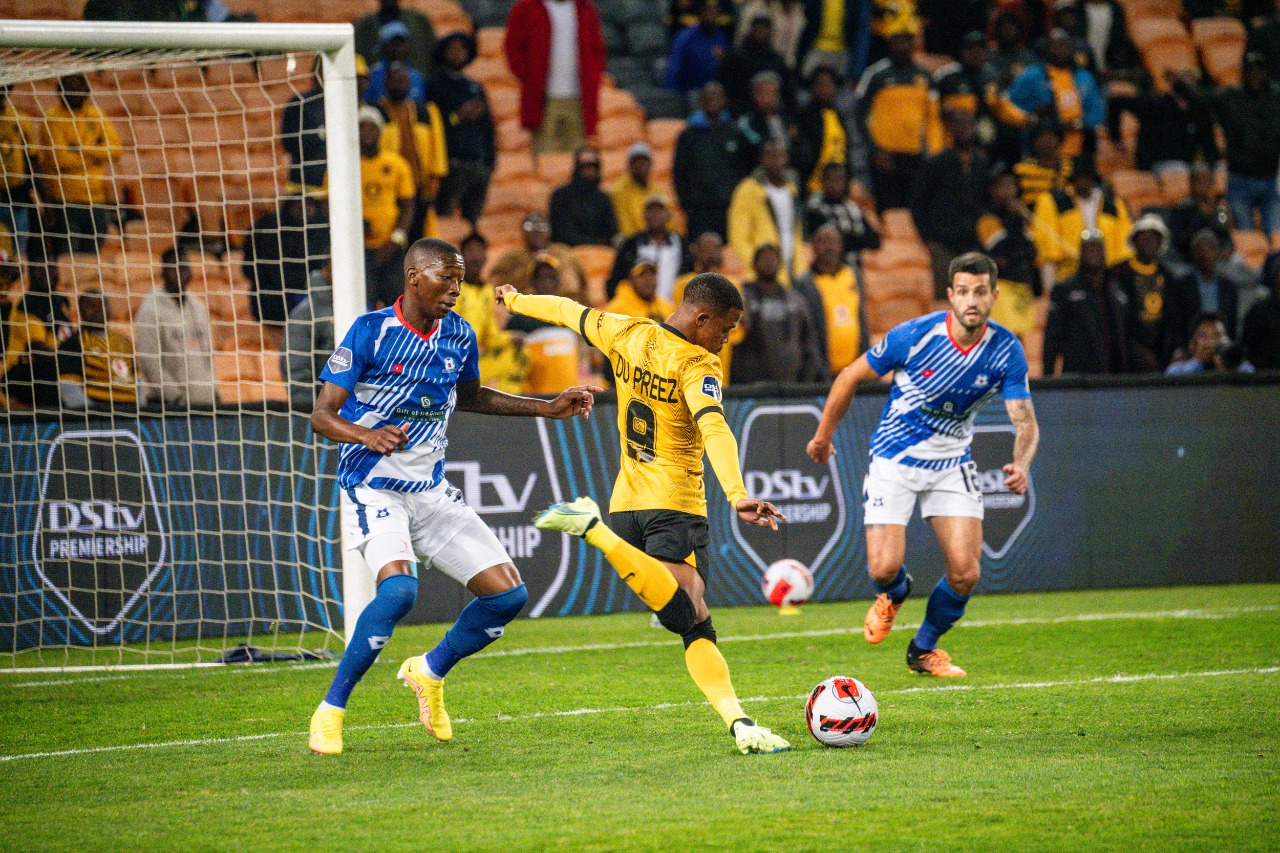 Amakhosi embark on a quest for another important opportunity of lifting a trophy this season when they travel to KwaZulu-Natal to face Maritzburg United in the Nedbank Cup on Friday evening.
With Amakhosi chasing the leading pack in the league race, a long run in South Africa's flagship knockout competition takes on added significance for coach Arthur Zwane and his team.
"This one is a cup game. It's not going to be easy for the fact that the approach will be totally different; the mentality of the players and the mindset," he told the gathered media on Monday.
"We are playing a team that has been doing very well and we are looking forward to the game.
Whether it's the cup or the league, we always want to win every game. I would love to go all the way to the final and win it because that is very important for us as a club. The players know what is at stake. We are going there with one thing in mind, to dig deep and make sure we go through. Nothing else," he declared.
Chiefs' lengthy casualty list could open the door for a number of so-called fringe players to come into the reckoning for the Maritzburg trip and provide ingredients for a winning formula.
"As I mentioned, we have a lot of injuries in the squad so we have to look at how we are going to approach the game because players might share a position but they are not the same and we have our way of doing things," he said. "It gives other players an opportunity, most definitely. What is key is that we, the technical staff, create competition within the squad, which is what has been happening."
Depending on the squad assessment, Zwane may be tempted to promote some of the starlets lighting up the DDC league into the match-day squad to give them some invaluable experience.
"I'm not too sure at the moment because we have a lot of injuries. We will see when we start preparations this afternoon as to whether we will be able to give an opportunity to one or two of them," he said while remaining circumspect, cautioning, "But this is a cup game and we want to go through to the next round."
The coach is not expecting an easy ride against The Team of Choice, a side that on their day are a match for anybody.
"They are a good team," he admitted, "They played very well in their last game and were unfortunate to concede a late goal that cost them maximum points, though AmaZulu also played well. But this is going to be a different ball game altogether because of the different approach, and their coach is a good tactician," noting that since Fadlu Davids took charge, "they have changed their style from how they started, so it is not going to be easy for us going to them with home ground advantage."
On this occasion, though, home advantage may not be so favourable to the hosts, as Zwane quickly added, "Although we'll probably have more supporters. They are always there to cheer us on and give us that extra boost. It's all up to us in terms of making sure we go through to the next round."
The match at Harry Gwala stadium in Pietermaritzburg kicks off at 19:30