Posted in News, Team News on Mar 09, 2023.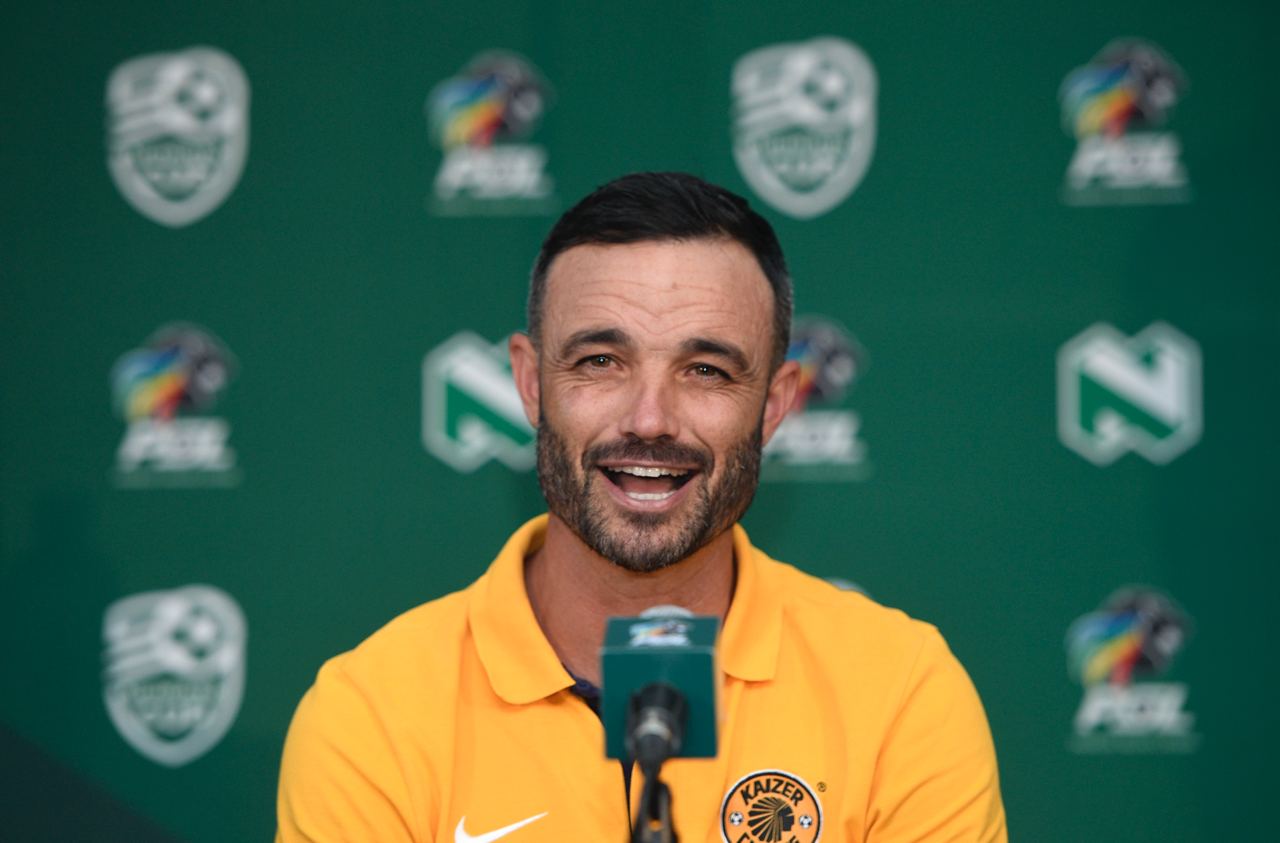 Kaizer Chiefs assistant coach, Dillon Sheppard faced the media on Wednesday to look ahead to Sunday evening's Nedbank Cup round of 16 clash against National First Division high-flyers, Casric Stars, at FNB Stadium and said spirits are high in the Chiefs camp going into the cup clash.
"There's a quarterfinal berth to play for in a very important competition," he stated frankly,
"Preparation has gone really well. In two games now, two clean sheets. We are gaining momentum. The energy has been really good and the players are looking forward to the match. It's about momentum, not just in the Nedbank Cup but also for the upcoming league games. We want to go forward in the right headspace with the right energy and that's what we have been seeing from the players."
He believes the team merely suffered a blip in their recent loss to Golden Arrows and are back on track to continue their process of progression.
He reasons, "If you take the Golden Arrows game, we had kept three clean sheets going into that game and had a lot of positivity. Then, all of a sudden, it's one of those games where we took the lead twice and I don't want to say we threw it away but a few errors here and there knocked the confidence. Now we feel like we are back where we were before, playing with more consistency. It's important for us to focus now on the game coming up and to take that confidence and consistency onto the field."
The pairing of a whale against a minnow always presents the potential for an upset, a banana skin Amakhosi slipped on against TS Galaxy in the 2019 final. Sheppard, however, dismissed that event as irrelevant.
"You don't want to look to the past. We are looking ahead," he said, pointing out, "If you take the Richards Bay game, it's a totally different squad and we have to look towards the opposition we have to face. The guys are focused on that, not on what happened before."
The fear for a heavy favourite when facing lower division opposition is that they are largely an unknown quantity but Sheppard sought to allay the anxiety when he revealed, "Since the draw we have obviously been monitoring them. We have seen one or two of their performances which has given us an opportunity to analyse them, so we have a little bit of information but I think the main focus will be on us and how we set up. Inasmuch as it's helpful to know about our opponent, we still have to go out there and play our game."
For Sheppard, the priority is to prepare his own players to get the job done.
"It's important to approach the game with the right mentality because when you go into a game t's about a quarterfinal berth waiting for us so we have to do what is required to win a football match and I think we are in the right space to ensure we go through to the last eight," he said.
Despite calls from some sections of the fans for a change in management, Zwane's number two remains unwaveringly committed to his head coach and the vision they share to guide Amakhosi back to their rightful place as the diamond in the crown of South African football.

"My role as coach Zwane's assistant is to assist him in every possible way," he explained. "I am there for him as support and when times are tough he knows I've got his back one hundred per cent. When he goes home at night, hopefully he can sleep well in the knowledge that he has all the support that he needs in the world, because we know what this job is about, being the coach of Kaizer Chiefs and the pressures that come with it. He knows he's got me totally behind him, 24/7, and whatever is needed, I'm there for that," he concluded.