Posted in Cool News, Junior News, News, Youth Academy on Jan 06, 2023.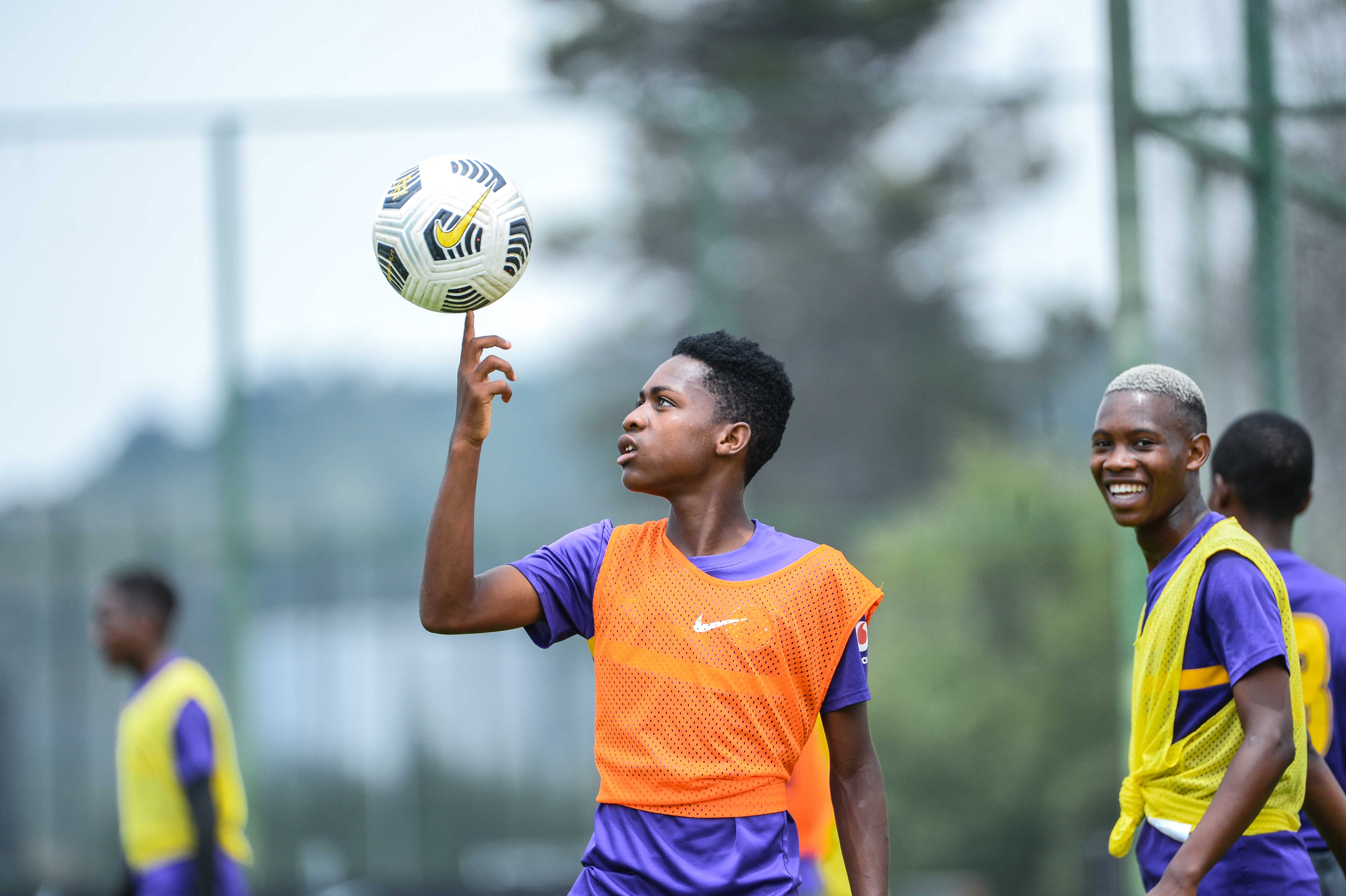 With the Club celebrating its 53rd birthday on Saturday, 7 January, Molefi Ntseki, head of technical and youth development, has been casting eye on the next generation of Amakhosi players.
He picks out six players he believes can form the basis of a Chiefs first team in the future. 
"We have many excellent players in out academy currently," Ntseki divulged, explaining further, "The six players I have picked out are part of a group of hardworking, highly talented young players. Looking at them holistically makes us very positive about the type of players coming through the system." 
Ntseki gives the low down on the six players he has earmarked:
Neo Bohloko 
A really good striker who, at the age of 14, is already in our DDC team. He has gained immeasurable experience from playing at a high level. He is a highly gifted player who can score goals, a finisher in the mould of many former Chiefs attackers. His positioning in the box is excellent, he can play off the shoulder of the defender and is not scared to take on defenders. He will be turning 15 this year and has already shown his capabilities. With time he can only grow and continue to excel. 
Puso Dithejane
He is a right wing back, born in 2004, and has already represented the SA Under 17 and Under 20 national teams. He has explosive speed and is an accurate passer and crosser of the ball. A versatile player at home as right-sided midfielder or on the right side of the defence, which is his preferable position. He is handy in the opposition box and, apart from setting up chances, can also chip in with a few goals, and has contributed in this department in the last season. 
Siyabonga Gumede
Another player born in 2004, heading into his late teens, the right back, a former SA Under 17 national representative and current member of the SA Under 20 team, has been in the Reserve Team for over two years now. He can also play in central defence, where he is a strong cog at the back, specialising in stopping attackers in one-on-one situations. An intelligent defender who reads the game very well. 
Mfundo Vilakazi
Born in 2005, he will turn 18 this year. An attacking midfielder who is naturally left-footed playing in the style of a traditional number 10, he possesses strong endurance and tactical understanding at a very high level. He is a goal-scoring midfielder with the ability to adapt to various situations. His versatility and ability to carry out the coaches' instructions has seen him move quickly through the ranks from under 17 to Under 19 and currently, the Reserves. 
Thulani Mabaso 
A defensive midfielder, he has been here since the age of 14. Heading into his fourth year as part of our development, he has been taught in the Chiefs way and is fully immersed in the culture of the Club. Another left-footed player with the ability to pick out teammates with long and short passes, he is very solid at the back and can get the team moving up front rapidly. Born in 2004, he will turn 19 this year. 
Takalani Mazhamba
The Club has a great tradition of producing good goalkeepers and the hope is that Mazhamba, the current Under 17 national team 'keeper, can follow in that line. An stable player, very much in control emotionally, he marshals his defensive well. His handling and agility are also at a high level and he has all the physical and technical attributes to be an outstanding 'keeper. Born in 2007, he displays a high level of tactical maturity for his age.